...supporting competitive rifle endeavors and promoting firearms marksmanship and safety

•

Military Rifle Silhouette Monthly
•

Walking Varmint and Long Range Varmint Silhouette
•

100 Yard NRA High Power rifle matches 1st Sunday March-Nov
       . Great for beginners. Coaching available by pre-arrangement.

•

200-300-600 Yard 80 shot High Power Rifle Matches  3/27, 4/17,
        5/22, 6/26, 7/31    

•

Long Range Prone High Power including F Class, 600-1000 yds.
•

Benchrest Rifle  600 yards and 1,000 yards
•

Pre arranged club practices on various ranges at the Washoe Facility
•

Monthly Meetings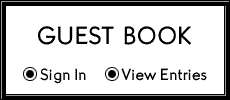 Thanks to Julie Rodriguez Jones/
www.ArtFromTheSoul.com
for establishing and maintaining this site. Send website submissions to the webmistress, Julie Jones, at-
artsoul@pacbell.net.
The most recent match results are
HERE.
A reminder to everyone attending the matches that the speed limit on the access road to the loop near the public line is 25 mph.  Everywhere else is 15 mph including access to the pits and silhouette line.

Please note that the club Christmas party

has been changed to December 11.  Social hour is at 5:30 p.m. and dinner is at 6:30 p.m.

Pinocchio's

4820 Vista Blvd

Sparks, NV 89436