...supporting competitive rifle endeavors and promoting firearms marksmanship and safety

•

Military Rifle Silhouette Monthly
•

Walking Varmint and Long Range Varmint Silhouette
•

100 Yard NRA High Power rifle matches 1st Sunday March-Nov
       . Great for beginners. Coaching available by pre-arrangement.

•

200-300-600 Yard 80 shot High Power Rifle Matches  3/27, 4/17,
        5/22, 6/26, 7/31    

•

Long Range Prone High Power including F Class, 600-1000 yds.
•

Benchrest Rifle  600 yards and 1,000 yards
•

Pre arranged club practices on various ranges at the Washoe Facility
•

Monthly Meetings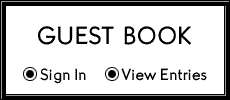 Thanks to Julie Rodriguez Jones/
www.ArtFromTheSoul.com
for establishing and maintaining this site. Send website submissions to the webmistress, Julie Jones, at-
artsoul@pacbell.net.
The most recent match results are
HERE.